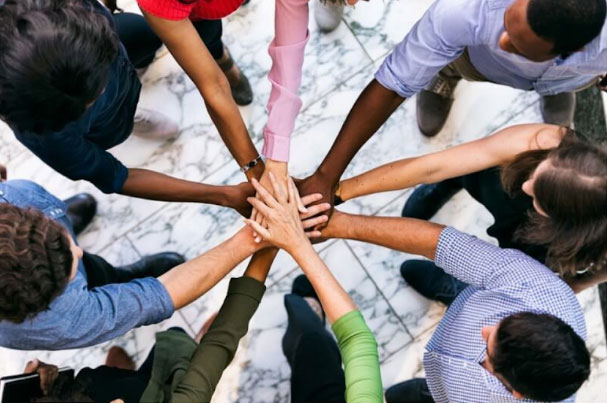 1. D&I Committee:
We recognize how much diversity strengthens our ability to provide excellent legal services, as each person brings a unique perspective and history that drives creative solutions to our clients' legal challenges. We are committed to fostering an environment that embraces our differences, encourages dialogue, and produces mutual respect. In order to serve our clients to the best of our ability, it is vital that every member of our team feels comfortable in the workplace. We welcome the new perspectives that come from a diverse workplace and are dedicated to creating distinguished leaders by leveraging our D & I objectives. Houser's goal is to build a diverse, inclusive community, rooted on the core values of equality, that promotes Houser LLP's dedication to client service through collaboration, innovation, and inclusion.
D&I Vision Statement:

At Houser, diversity, equality, and inclusion are at the core of who we are. Our commitment to these values is unwavering – they are central to our mission and to our impact. We believe that the very characteristics that make humans different, actually bring us together. To facilitate the firm's mission to provide exceptional representation to our clients, Houser is leveraging a new D & I objective to advance the values of diversity, equality, and inclusion from coast to coast. By cultivating an inclusive workplace environment, we ensure that our team has equal access to unlimited professional development and opportunity. This philosophy allows our workplace to be rich in culture, talent, ideas, and innovation. At Houser, we are committed to diversity and inclusion, not merely in theory, but as a daily practice.

The Committee:
We have formed a team of professional staff and attorneys to facilitate diversity and inclusion with initiatives around open dialogue, education, and cultural awareness. The committee's mission is to build a diverse, inclusive community that promotes Houser's dedication to client service through collaboration, innovation, and inclusion. Everyone is welcome to join the Committee.
2. D&I Outreach
Summer Internship Program: We are looking to the future and have created an internship to promote our core values. Top law students will be added to our offices to gain experience and assist attorneys with legal work.
D&I Involvement 
Representing the firm's willingness to commit significant resources to our Diversity & Inclusion efforts, below is a list of organizations we sponsor or with which we are affiliated:

CMBA Diversity & Inclusion Committee
National Association of Women Lawyers
LGBT Bar Association and Foundation
Minority Corporate Counsel Association (MCCA)
Second Harvest Food Bank of Orange County
The Disability Rights Bar Association (DRBA)
The Hispanic National Bar Association (HNBA)
The National Asian Pacific American Bar Association (NAPABA)
The National Association of Women Lawyers (NAWL)
The National Bar Association (NBA)
The National LGBT Bar Association (NLGBTBA)
The Diversity Lab
The Leadership Council on Legal Diversity (LCLD)
Minority Corporate Counsel Association (MCCA)
3. D&I Education
CLE Series
Blog Posts
Recommended literature:

Caste, by Pulitzer Prize winning author Isabel Wilkerson
White Fragility, by Robin DiAngelo
So You Want to Talk About Race, by Ijeoma Oluo
Blindspot: Hidden Biases of Good People, by Anthony Greenwald and Mahzarin Banaji
Inclusion: Diversity, The New Workplace & The Will To Change, Jennifer Brown